Event
Meat The Butcher at Alston Bar & Beef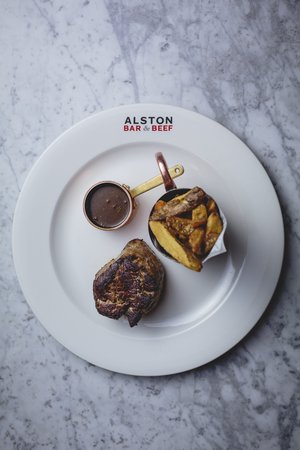 On thursday 3rd october, Alston Bar and Beef will be bringing out master butcher, John Gilmour down from the tweed vally to showcase his butchery skills.
In between your 3 course meal, with an exclusive menu designed by our top chefs, John Gilmour will talk you through the the skills passed on through his generations and discussing marbling and the different kinds of steak.
Now, to see a master butcher up close and in person, witnessing the fluid technique and masterful control of the blade which has been passed down from generation to generation, is a truly unique experience. Alston Bar & Beef will deliver this experience live with renowned master butcher, John Gilmour
This is a night not to be missed!