Event
MFDF Wine and Fizz Festival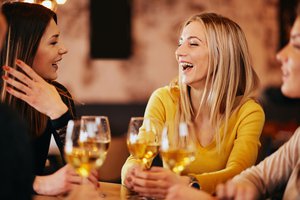 Come and enjoy a wonderful day or evenig out in the spectacular Manchester Cathrdral as we celebrate all things grape related.  The event will be a great big, fun packed celebration of the most exciting and exclusive wines and sparkling wines from around the world. 
As well as the opportunity to drink wines from a dozen brands and merchants, attendees will enjoy a multitude of wine and fizz bars, live music and artisan food. 
A few confirmed brands already taking part include Croatian Fine Wines showcasing an exclusive collection from Croatia, Slovenia, Bosnia and Macedonia; 3D wines who will be showcasing a number of wines from their French, Italian and New Zealand vineyards as well as some wine gifts and subscription boxes; and 'People Choice Wine Awards' who will be bringing all the winning wines from the 2019 competition. 
Attendees will be able to taste their way around all quarters of the Festival armed with their tasting glass, as well as being able to buy wine by the bottle and glass and just soak up the venue in dedicated social seating areas.
There'll be live music throughout, adding to the laid-back festival-feel as well as a full programme of tutored tastings and masterclasses on a variety of topics. 

Despite the awe-inspiring venue and incredible grapes on offer- this is no stuffy and solemn wine worshipping event, but a big, welcoming celebration of wine for the people of Manchester and beyond designed be enjoyed with gusto! 
Tickets for the MFDF Wine and Fizz Fest are on sale now at £15 for sessions as follows: 
Friday 4thOctober: 6:30pm-9:30pm
Saturday 5thOctober: 1-4pm 
Saturday 5th October: 6:30-9:30pm