Event
Bistrotheque Classique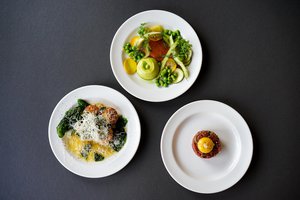 CULTUREPLEX is one of Manchester's most anticipated 2019 arrivals. It is a new base for Bistrotheque, which has made its name in East London through great, uncomplicated food, drink and service delivered with good taste and a dollop of fun. 
Expect extra helpings of all this when Chef Director Blaine Duffy creates this special Bistrotheque Classique MFDF banquet menu, including arrival cocktails, three courses, a quality wine pairing and digestif. All served alongside pop playing pianist Xavior, sequin-clad satirical weirdos Bourgeois & Maurice and a game of pass the parcel. 
CULTUREPLEX is an all day hangout and can be found on the ground floor of the redeveloped Ducie Street Warehouse, just around the corner from Piccadilly Station.