Event
Extraordinary Experiences at the Loft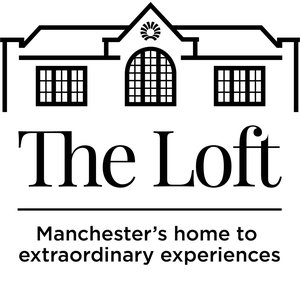 The Loft Sessions - Creating Exceptional Drinks Experiences
The Loft is an attractive venue with bare brickwork, vaulted ceilings and concrete floors creating an industrial looking blank canvas for all kinds of events. A bar, clad in reclaimed barn wood, showcases brands from across Pernod Ricard UK's portfolio, which also includes Absolut vodka, Havana Club rum, Monkey 47 gin and Jameson Irish whiskey. The Loft only opened in March but Pernod Ricard UK's multi-purpose event/bar space has made a huge impression. For MFDF they are running a series of masterclasses and blending sessions promoting three of their key brands - Kahlua, Campo Viejo Wines and Chivas Regal Whisky. There are two sessions devoted to each drink daily, so you are spoilt for choice.    
The Art of Creating Exceptional Experiences
Take 6,000 square feet of loft space, add three mind-blowing events, throw in 150 new friends and expertly mix together for pure, unadulterated enjoyment. The ideal combination of ingredients to inspire alternative thinking, and drinking, this autumn.
Craft Your Own Whisky with Chivas Regal - Learn how to blend a bespoke 200ml bottle of whisky (£15). Buy Tickets Here!
Session 1: 2pm-3pm
Session 2: 5.30pm-4.30pm
Enrol in a Kahlua Cocktail Masterclass - Be the friend that makes that killer Espresso Martini (£10). Buy Tickets Here!
Session 1: 5pm-5.30pm
Session 2: 8pm-8.30pm
The Campo Viejo Light Sensory Experience - An evening designed to stimulate even your sixth sense (£10). Buy Tickets Here!
Session 1: 3.30pm-4pm
Session 2: 7pm-7.30pm