Event
Fantastic Festival Beer Bar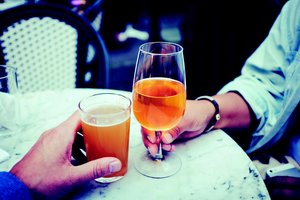 This year's Festival Beer Bar represents a non-stop, indie extravaganza of beautiful brews! All on tap, all the way through the Fest, and making up the Festival centrepiece - our hugebeer bar! 
What better way to toast the 20th anniversary of the Manchester Food and Drink Festival than by inviting 20 breweries from our world famous scene to contribute their finest beers to the party?
Leading the way are some of Manchester's fi nest brewersincluding Brightside, Wildside, Seven Brothers, 3 bees, Ticketybrew and the Manchester Brewing Co.
Alongside our local brews are our official beers of MFDF 2017,on tap throughout the festival, Shedhead, a 4.6% ABV American-style pale ale brewed in Sweden, and Brooklynand Poretti lagers, from America and Italy respectively.
All this making up one exceptional, double decade celebration of beer.