Event
John Bramwell's Greatest Hits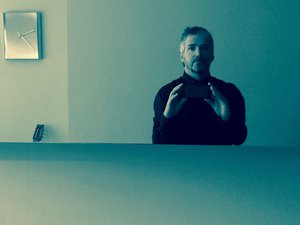 MFDF will close in style with a very special FREE show from I Am Kloot legend John Bramwell who'll be playing all his greatest hits as well as showcasing some songs from his latest solo album - Leave Alone The Empty Spaces. John is one of the UK's most unique, and talented singer-songwriters who has been performing as a musician for over 30 years.
Leave Alone the Empty Spaces is a stunning showcase of John's skilful, widely acclaimed song-writing and his unique voice. It's the first completely new collection of songs by John as a solo artist since he started his adventures away from I Am Kloot. 
As part of I Am Kloot, he released ten albums, receiving a Mercury Music Prize nomination in 2011, for the exquisite, Sky at Night, produced by Guy Garvey & Craig Potter from Elbow.  
A brilliant showman, throughout his career John has developed a legendary live reputation, which he'll be bringing to the Hub for this fabulous Festival Finale.