Event
Matt Nutter's Vegan Banquet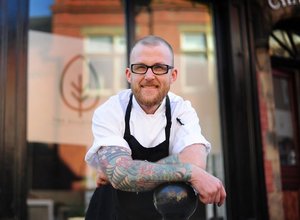 Allotment is one of the most exciting culinary destinations to hit Greater Manchester and its rave reviews are testament to the talents of Matt Nutter and his team.
 The vegan banquet will give an insight into just how delicious the menu is using locally sourced, high quality vegan and gluten free food like you've never tasted before.
The seven-course vegan tasting banquet will include Matt's own dishes created especially for the evening!