Event
MFDF & Albert's Schloss Present: The Jay Rayner Jazz Quartet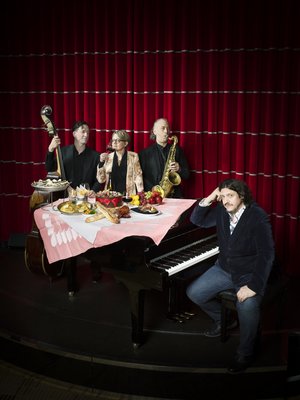 The big bad wolf of the dining world, and the country's most famous restaurant critic, Jay Rayner rather liked Albert's Schloss when he visited earlier this year for his Observer restaurant column. So much so that he has agreed to bring his Jazz Quartet to the venue for a night of music, storytelling, food and drink. As well as being an award-winning writer, journalist and broadcaster, Jay is now a successful recording artist and performer entertaining audiences up and down the land (including at the world-famous Ronnie Scott's club) with his band. Made up of some of Britain's best musicians, including Jay's wife who is an accomplished jazz singer, Jay's quartet will be performing a repertoire from the great American song book with special attention paid to numbers about food and drink. All of this will be brought to audiences in the friendly bohemian beer palace that is Albert's Schloss. A special Jay Rayner menu will be served throughout!
This event is free to attend but by bookings only – speedy booking is advisable!  
Book a table at Albert's Schloss on Friday 28th September between 6pm and 7:30pm. Show start time is 7.30pm.