News
A Real Taste of Salford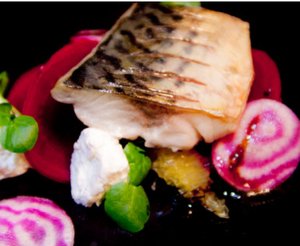 Food lovers from around Salford will be enthusiastic to hear about the 'One Night Only' exclusive dining experience held by the local partnering of Grenache Restaurant and Glass House Restaurant, part of Salford City College. The 'One Night Only' event will take place on Wednesday 2 October, at The Glass House Restaurant in Walkden, for a 7pm arrival, and will feature a fine dining 7 course tasting menu.
The local restaurant partnership was inspired by the Manchester Food and Drink Festival and a shared love of simple quality food, local produce and a passion for their community. Mike Jennings, Head Chef at Grenache Restaurant commented, 'Here at Grenache Restaurant we're keen to support the local college and the opportunities they bring to young people in the community. We were eager to be involved in this partnership, as a chance to give something back and allow the students to experience new opportunities - a sense of what it is like to work in the hospitality industry. The event will celebrate all that is local - delicious recipes cooked by aspiring young chefs - a real taste of Salford.'
The College was also very keen to host the event, as a fantastic opportunity for the students, but also as part of the Manchester Food and Drink festival celebrations - sharing a passion for delicious, local recipes. Lee Allsup, Head of Hospitality and Culinary Arts at Walkden Sixth Form Centre, part of Salford City College, commented, 'This is a fantastic opportunity for our students to work with a local successful restaurant and build their local contacts and experiences. We're delighted about the partnership, which we see as a real dedication to our community and the local Chefs of the future.'
Tickets for 'One Night Only' are priced at £37.50 for a luxury 7 course taster menu.
To purchase tickets for this fine dining event or for further information, please contact Grenache Restaurant on 0161 799 8181 / info@grenacherestaurant.co.uk. View the menu here.
---
« MFDF 2013 Brochure Available to Online NOW! | MFDF FREE Masterclasses are here at the Hub »
Posted on 24 September 2013