News
Complete Our Survey And ​Win a 6 Course Meal for 2 at The French!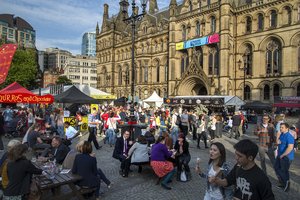 We'd love to hear your thoughts on how things have gone this year at MFDF so we've teamed up with our MFDF Restaurant of the Year Award winners, The French, to offer a fabulous prize for all ​those who fill in our feedback survey. We can't keep improving if we don't get any feedback, so please be a love and fill in this short survey for us - it will only take a  matter of moments! 
Complete the survey HERE.
---
« Become a Sponsor for 2016 | 2015 Festival Highlights »
Posted on 5 October 2015