Sponsors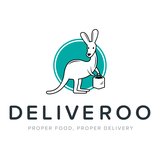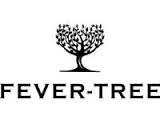 Fever-Tree
Fever-Tree is a premium natural mixer brand that creates its drinks from only the finest natural ingredients. The founders, Tim and Charles have spent years trekking the globe seeking out unique, natural ingredients from independent farms and plantations. Their ingredient hunting led them to the Rwanda Congo border to the ...
Harvey Nichols
We are proud to have Harvey Nichols sponsoring our Gala Dinner and Awards at Manchester Cathedral this September.
I Love Manchester
I Love Manchester

Magners
Magners is proud to be the cider sponsor for Manchester Food and Drink festival 2014. We are excited to share our passion of cider with the Manchester consumers and educate them on the large portfolio of ciders that will be available in the Cider Tent over the two Weeks during ...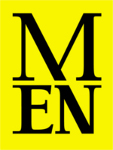 Manchester Evening News
The Manchester Evening News has served Greater Manchester since 1868 when it was created by Mitchell Henry.
It is now part of M.E.N. Media, owned by Trinity Mirror.
Marston's
What our customers want has changed over our long history. However, the one thing that remains unaltered is our passion to use our skill and care to craft beers of the highest quality using the best natural ingredients available, sourced from farmers that we have known for years.
Mint Staffing
Mint Staffing are Manchester Food and Drink Festival Official staffing sponsors
Taste of Manchester
The impartial 'one-stop shop' for food and drink in Greater Manchester.Taste of Manchester contains a list of the city's best venues in different categories, including Top 50 Restaurants, Top 20 Places for Lunch, Top 20 Pubs ,Top 20 Bars and Top 10 Coffee Bars as well as daily ...
Visit Manchester
Visit Manchester is the tourist board for Greater Manchester and a division of Marketing Manchester which is in charge of promoting the city on a national and international stage.
Visit Manchester supports the local producers of Greater Manchester and is excited to host the 'Proper Local Food Day'.