News
Festival Hub- Live Webcam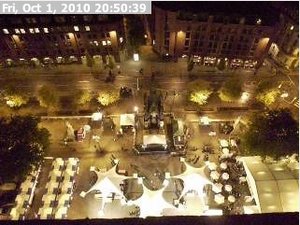 Check out a live stream of what's happening at the Manchester Food & Drink Festival 2010 Festival Hub on Albert Square!
Take a look HERE and many thanks to the wonderful Manchester Digital Development Agency for the use of their cam!
As you can see, this year we have an amazing site with loads going on across the entire space and some of the most beautiful marquees ever seen on Albert Square.
We'd love to get your feedback on how things are going for you on the site so leave us a message on Facebook or send us a Tweet!
---
« The MFDF Chocolate Festival in association with Chocolate Café | 2010 Award winners announced! »
Posted on 1 October 2010