News
Robinson's Pub on the Hub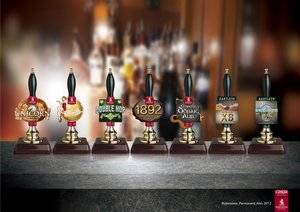 Robinson's have 360 pubs across the North West but between the 27th September to 4th October, Manchester Food and Drink Festival will play host to its 361st - The Pub on the Hub!
We're very excited to announce that Robinson's Pub on the Hub is back for its third year running to grace Albert Square with its impressive range of beers - all brewed with their brand new Brew House which has the largest Hop Nick in the world!
The Pub on the Hub will be the city's very own pop up beer house with a bounty of Robinson's cask ales, cosy furnishings, pub games and everything you'd expect from your local boozer... Plus a few surprises thrown in.  
Robinson's have revealed that the superstar beers to served include; Unicorn, Dizzy Blonde, 1892, Double Hop, Cwrw'r Ddraig Aur, Old Tom, XB, Cumbria Way, Elbow, Green Bullet and even an MFDF Ale!
We're leaving it up to you, the public, to come up with the best name for our 15th anniversary ale, so please email your suggestions to pickme@foodanddrinkfestival. A shortlist will be drawn up and our fav will be chosen by the festival directors and Mr. John Robinson himself!
---
« MFDF Gala Dinner and Awards Now on Sale | Visit Manchester's Proper Local Food Day »
Posted on 27 July 2012