News
MFDF Welcomes the wonderful Malaysian Bazaar to the Hub!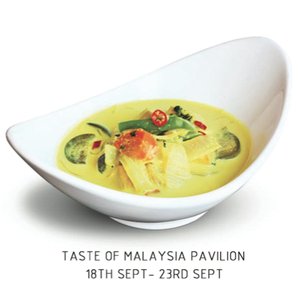 Find a slice of South-East Asian culture in the heart of Manchester as the Festival Hub hosts the majestic Malaysian Market. Taking in the flavours, sounds and smells of South-East Asia, the Malaysian Market is a colourful celebration of the exciting Asian country.
Combining delicious food and exciting entertainment with unique shopping potential and a vibrant atmosphere, everything comes together for a real taste of Malaysia. You'll find Asian crafts and gifts nestled among stalls selling women's accessories, with traditional dance and live music providing an enchanting soundtrack to each day.
Central focus, of course, lies with the devoted army of street food traders, feeding hungry bellies with tasty Malaysian dishes such as fried noodles, mouthwatering curries and fiery laksa. For appetites that may need attention later in the day, the market will also house plenty of stalls selling spices and products to take home, and a dedicated demonstration area will host masterclasses to teach visitors about the techniques and ingredients behind one of the world's most beautiful and diverse cuisines.
Running until 9pm each day, the market helps minds wander towards the warmer climes of Malaysia throughout the day, before transporting you to the hustle and bustle of Kuala Lumpur's night bazaars as the sun sets. 
---
« Competition - Dine out with Manchester Food & Drink Festival | MFDF Cheese and Chocolate Fest »
Posted on 18 August 2014