News
Boutinot Rhône to sponsor MFDF Gala Dinner and Awards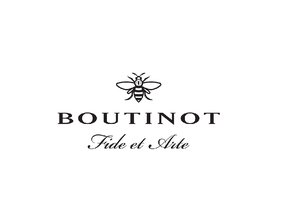 Boutinot Rhône have teamed up with the Manchester Food and Drink Festival as wine sponsors of the MFDF Gala Dinner.
 Held at the newly refurbished Palace Hotel, the dinner will celebrate the best of Manchester's restaurants. Two wines from Boutinot Rhône's Fide et Arte range – La Fleur Solitaire, Côtes du Rhône Blanc 2015 and Les Coteaux, Côtes du Rhône Villages 2013 – will be served to 400 guests, complementing the Gala Dinner menu devised by Steve Wilson and Paul Speakman. 
Following the dinner, the winners of 17 awards will be revealed, including a new award sponsored by Boutinot Rhône. The 'Casual Restaurant of the Year' award will recognize the hard work and skill that goes into creating a great dining experience at many of Manchester's more relaxed restaurants.
 Commenting on the partnership Boutinot's Scott White said "We're delighted to be supporting the 'Casual Restaurant of the Year' and I wish the nominees the best of luck.  It takes as much pride, effort and expertise to create an excellent dining experience in a casual restaurant with tighter budgets, as it does in a fine dining restaurant. This struck a chord with us because we put the same amount of effort, skill and passion into making the premium wines in our Boutinot Rhône range like La Côte Sauvage, Côtes du Rhône Villages Cairanne, as we do our core wines such as Les Coteaux and La Fleur Solitaire."
 Both 'La Fleur Solitaire' and  'Les Coteaux' are made at Domaine Boutinot, Cairanne in the Southern Rhône France, using only the highest quality grapes and traditional winemaking methods. The result is an exceptional pair of wines, which show the villages of the Côtes du Rhône at their very best, and confirm why the region is renowned for producing 'food friendly' wines.
 Boutinot, owners of Domaine Boutinot, have been supplying Manchester's restaurants with wines for the past 30 years, always with an unwavering commitment to provide great wines at competitive prices.  Today, Boutinot has grown to become grape growers and wine makers and exclusive agents for over 150 of the world's most interesting wine producers.
---
« Fodder Podcast: 2016 Festival Highlights | Calling all Street Food traders »
Posted on 3 October 2016