News
SALVI'S PRESENT MANCHESTER'S FIRST ITALIAN DAY!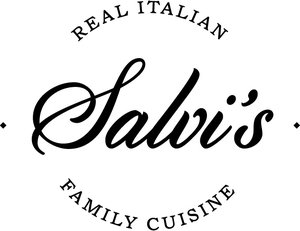 Independent, Italian food and drink business, Salvi's, are hosting a city-wide celebration of all things Italian in association with Manchester Food and Drink Festival on Sunday 2nd October.  

In true Italian style, the whole event will centre around food and drink  - this will be  chance for Manchester to immerse themselves all day and night in the very best, authentic Italian produce and cuisine all sourced especially for the occasion by Maurizio Cecco of Salvi's, and his team.

At the Manchester Food and Drink Festival Hub on Albert Square, Salvi's are taking over the event space for the day.  The marquee space will be transformed into a celebration of Neapolitan cuisine and will include live Italian cookery masterclasses and a mini Italian market featuring an abundance of Italian produce including Salvi's famous Mozzarella, plus other Italian cheeses, olive oils, wines, breads, meats and treats. 
Plus there'll be boozy drinks sampling, a 'Nonna Pasta Making Station" where Italian mums will be showing how to really make homemade pasta "like momma used to make" plus live music from an Italian band flown in for the occasion all the way from Naples.

Maurizio is also welcoming old friend Carlo Molon, who went to catering school  with Maurizio, Executive Chef from Sheraton Hotel in Milan who is visiting all the way from Italy, to perform a live cookery demo as part of the Festival Hub celebrations.

The centre piece of the celebrations will be the 20metre pizza cook off which will see Maurizio and his team creating a huge table of nonstop pizza – totalling 20m in all. Customers can grab a slice of the action by paying £5 for a portion of the pizza and a Peroni!

Outside the Festival Hub Salvi's restaurants (John Dalton Street and Corn Exchange) and their Rostecceria (John Dalton Street) will be sampling their best produce in store all day too.

There'll be 20% off food for all those who sign up to the Salvi's mailing list.


There will be specialist Italian Food and Heritage Walks taking place too. These will start at the Festival Hub and take in the city centre, stopping at Salvi's venues along the way for refuelling.  Places on the tour are limited and cost £10 (ticketing details below).

Finally, as a culmination to the festivities, Salvi's are hosting an Italian Gala Dinner at the Corn Exchange in association with Peroni and Aperol
Following the fabulous all day Italian Feast that Salvi's are hosting on Albert Square and in their venues, Maurizio and his team have put together bespoke 4-course feast to make most of the fine Italian produce that Salvi's have sourced for the occasion. This will be a true celebration of Neapolitan food, drink and ingredients. Diners will receive an Aperol drinks reception, 4 course dinner, live music plus the chance to create their own Peroni beer cocktail during the evening!

Maurizio Cecco, Owner of Salvi's commented:
"We wanted to bring a true taste of Neapolitan life to Manchester for the Food and Drink Festival. So we have really pulled the stops out to make sure that this is a day and night where the people of Manchester can really immerse themselves in Italian culture – mozzarella, beer, pizza, cocktails, music, cheese and bread, and even some Manchester Italian history and masterclasses. But it's all about food, drink and joy – just like it is back home when we celebrate in Naples! Hopefully this can be an annual celebration. See you on 2nd!"
SALUT TO SALVI'S!


---
« Next 'Hidden Banquet' announced | Fodder Podcast: 2016 Festival Highlights »
Posted on 16 September 2016