News
PUT YOUR HANDS UP IF YOU TAKE THE BEST FOOD SHOTS IN MANCHESTER!!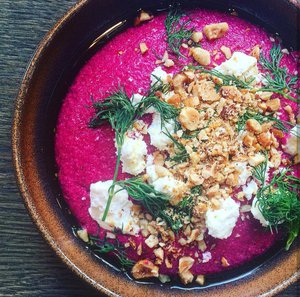 This year's Manchester Food and Drink Festival is celebrating the best looking food in town. 

Insta-gorgeous, mouth watering, inspiring, ridiculously beautiful...  simply stunning food images of the ilk that fill your social media feed and grace the covers of magazines. We want to use only pictures of glorious, gorgeous food from Manchester across our MFDF campaign and celebrate the lushest, most desirous of food imagery! 

Afterall - the Festival is all about the most magnificent of food. 

We thought we would ask restaurants and festival fans alike to send us their best dish pics for a chance to be our official food photography partner.  Restaurants - send us your most appealing, beautiful dish picture! Festival fans - send us your own foodie photographic endeavours too. 

This could be your own PERFECT sandwich, a dish you had at a fancy restaurant, a pudding at your local caff, a big gorgeous slab of your favourite cake ..  it can be anything as long as its your own pic and it shows a great looking dish!  We will choose our 5 favourites to be part of the MFDF campaign. To enter, post your best foodie shot and make sure you tag the MFDF account and use the hashtag #FESTagram.

This is a chance to make your dish famous!  There is only one rule - no avocados.
---
« MFDF awards shortlist announced | FULL PROGRAMME ANNOUNCED… AND IT'S A WHOPPER! »
Posted on 9 July 2018