News
2018 First Programme Announcements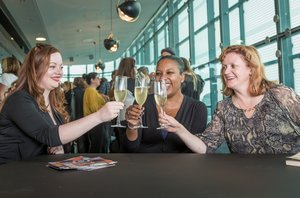 We're delighted to make the first programme announcements for what is set to be a glorious 12 days of celebrating the city's magnificent and ever-evolving food culture this Autumn.
We're promising a new chapter for the Festival, with a jam packed programme of events that food fans will love.

It is more than ever about enjoying the very best of our city's extraordinary food and drink talent, about celebrating our iconic city and staging events designed around what the foodies of Manchester really want to experience.                                                                       
This year the Festival will be bringing everything, and everyone, together at the marvelous and revamped Festival Hub on Albert Square.
The Festival Hub will open at 12pm on Thursday 27th September and will close at 11pm on Sunday 7th October. Open daily from 12pm-11pm, it will be free to enter and this year, as promised by the MFDF team, will be refreshed, redesigned and the location for the biggest Festival feast yet.

There'll also be an exquisite programme of events and happenings all over Manchester featuring collaborations with a huge breadth of the city's most talented foodies. From beer brewers to ice cream makers, from chefs to gin distillers. This is a Festival that Manchester builds together - creating one, big, all-you-can-eat banquet!

As ever, MFDF will be attracting some big names from further afield with Jasmine Hemsley and Jay Rayner already announced.
The nation's biggest food party culminates with the MFDF Gala Dinner and Awards on 8th October.
 
---
« 2018 Festival dates announced and we want to hear from YOU! | MFDF awards shortlist announced »
Posted on 5 June 2018