News
Furlough Food Project launches Buy Your Neighbour Dinner campaign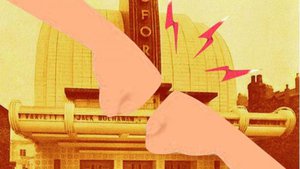 Business closures have resulted in a furloughed team, an empty kitchen and seems of restaurant volume food going to waste. The Furlough Food Project want to put all those elements together and help support the community in Trafford. 
Furlough Food project; a collective of 14 chefs who are using their furlough time to continue to do what they love and create food for those who need it. They're offering hope in the shape of a hearty meal.
They'll be cooking fresh food and delivering it to those who need; key workers, frail members of the community, families on free school meals. Where people can, they hope they'll donate back into the project to keep it going. Where people can't the meal will be completely free.
By doing this they hope to enable social distancing by reducing necessary supermarket trips, make the most efficient use of scarce resources, use meal delivery as a vehicle for checking in on the most vulnerable in the community and ensure that our neighbours stay nourished whether they're working away to fight this virus on our behalf or are finding life more difficult as a result of the rules imposed. They hope to prop up the ailing restaurant supply industry, which suddenly had its entire market decimated. 
The project will initially be targeting free school meals families through school but will broaden in scope, dependant on budget.
The money you donate will be spent solely on food ingredients. CLICK HERE to donate now. 
They're also looking for food donations of ingredients for their chefs to whip up into interesting and nutritious offerings on a daily basis. 
If you would like to donate food to the project please get in touch with [email protected]
---
« Manchester Gin Distillery Turns Production to Sanitiser to Support Frontline Services | Ibérica Restaurants brings the authentic tastes of Spain delivered to your door »
Posted on 29 April 2020