News
MFDF 2020 Award nominees announced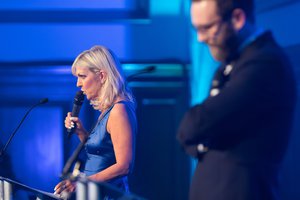 The nominations for the 23rd Manchester Food and Drink Festival Awards have been announced and now its down to the public to vote for their favourites. In light of the COVID-19 pandemic and the huge impact it has had upon the hospitality sector, the 2020 awards have been adapted for this year with changes to format, award categories and the MFDF Gala Dinner and Awards ceremony. 
The Awards, which will be presented in partnership with Festival headline sponsors, food delivery platform Just Eat, will remain the culmination of the Manchester Food and Drink Festival (taking place from 24th September-5th October).  The awards will celebrate the innovation, resilience, altruism and successes that have taken place since the last awards, particularly in light of the vast challenges that the industry has faced due to the COVID-19 pandemic. 

A host of new categories have been created especially for this unprecedented year - all  designed to recognise the industry's impressive innovations and adaptations since lockdown and beyond. New awards for 2020include Best DIY Delivery Food Offering, Best Food and Drink Box Delivery, Best Innovation and Lockdown Heroes. 

There will be no mystery shopping by the judges this year, with voting carried out entirely by the public via the MFDF website.  The shortlists have been compiled by the MFDF judging panel, made up of the region's leading food and drink critics, writers and experts. The awards ceremony itself will be taking place at a venue to be announced and live streamed so that, for the first time, the industry and public alike will be able to watch at the same time. More details on this to be announced soon. 
The closing date for votes is midnight on the 26th September and the winners will then be announced in October at the virtual Awards ceremony on 5th October. 

Commentating on the awards, Phil Jones, The Manchester Food and Drink Festival Founding Director, said: 
"This year's Festival awards are taking place at an extraordinary time – the most difficult period yet for our industry, and against the backdrop of a global crisis. It's been a very tough year  for restaurants and eateries, but we've also seen a huge amount of innovation, creativity and community focused altruism from the hospitality industry. While it is not possible to run the awards in the usual way this year, we felt it was more important than ever to recognise and celebrate our hospitality sector. This year's awards, delivered with the help of our sponsor Just Eat, are designed to celebrate, showcase and support our brilliant dining community in 2020 and beyond."
See the award categories and nominees here
---
« 2020 FESTIVAL DATES ANNOUNCED - WITH NEW FORMAT AND JUST EAT AS HEADLINE SPONSOR | MFDF 20 Awards Winners Announced »
Posted on 1 September 2020